So I figured that I should post the My Ruin photos and concert review of the show last Friday in Rochester - since those are way over due ;)
I'm such a procrastinator!!

So we drove down there (my fiance and I) - It was a two hour haul to Rochester, NY.

We got there and a band was playing - but we knew there were at least four bands before My Ruin, so we were good. I decided to browse the merch, and ended up getting the new CD, a t-shirt, and a poster - and got another poster for free. While I was doing all that, I got a tap on the shoulder, turned around - and it was Tairrie!!! She said "Hey girl, thanks for being here - come here and give me a hug!" I was SO freaking shocked...

We chatted, and she was very thrilled that I drove two hours to see them, and asked that I e-mail her photos, and leave a review on the MySpace page. She took a picture of the two of us together...and then Sean took one of her and I!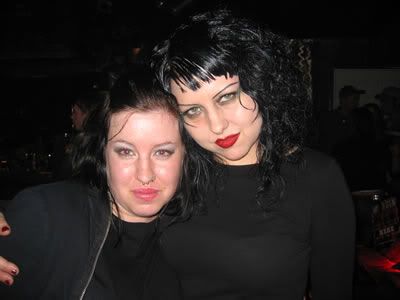 So this is how my nite started....



Sadly My Ruin DIDN'T end up being the headliner..something happened and they had to go on third...so they had to chop their set list down quite a bit :(

But what they did play was:



Stick It To Me
The Devil Walks
Spilling Open
Hot In the House
Cold Hands, Warm Heart
Heartsick
Summer of Hell
Beauty Fiend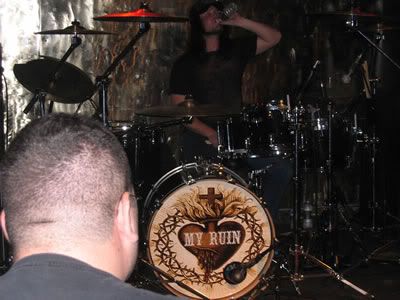 The drum kit



Tairrie when she first came on stage....



Tairrie singing the first notes of "Stick It To Me"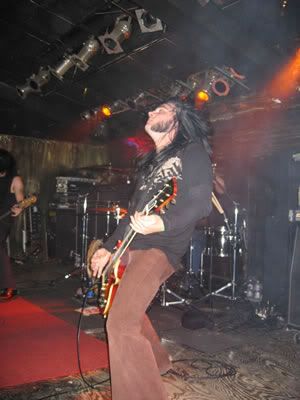 Mick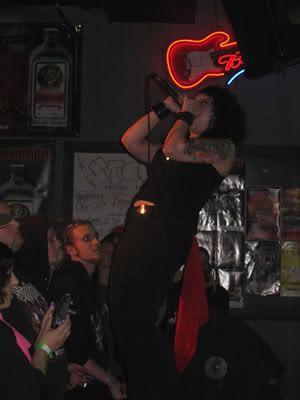 Tairrie rocking out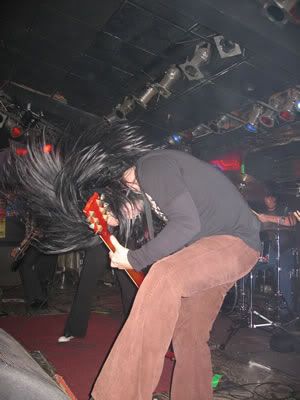 Mick headbanging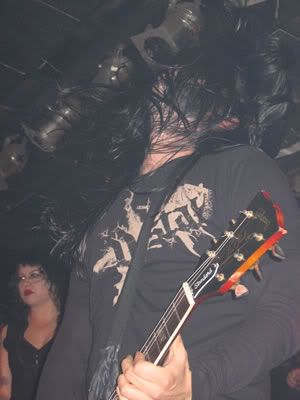 More Mick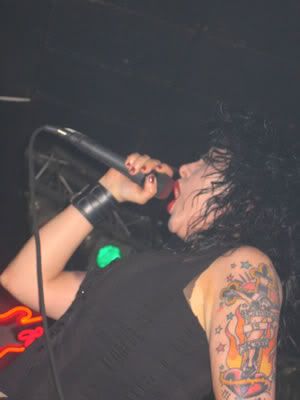 Tairrie screaming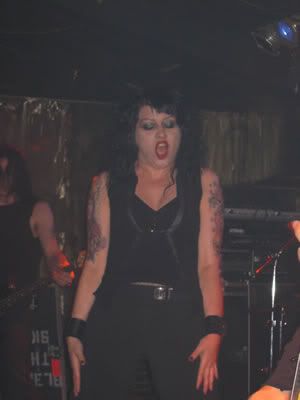 Tairrie dancing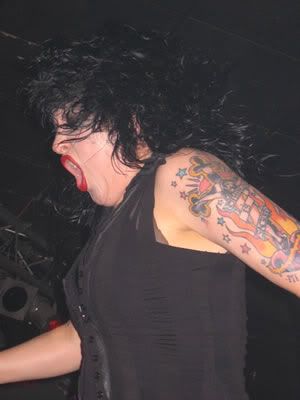 More Tairrie screaming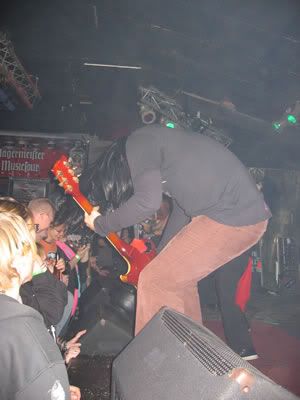 Mick again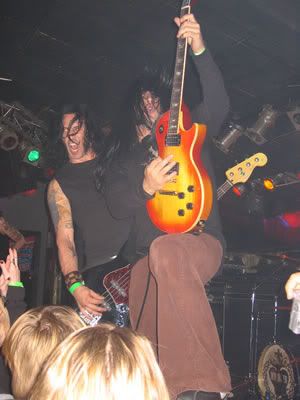 Mick and Chris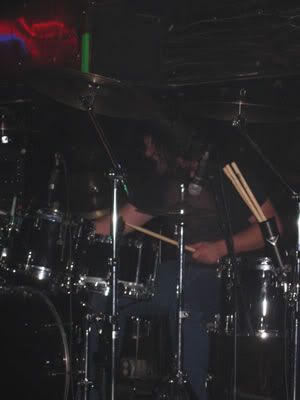 Jason



She crawled right up to me for this picture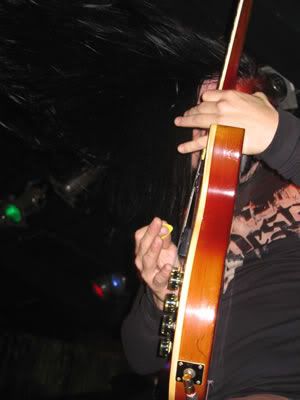 Mick playing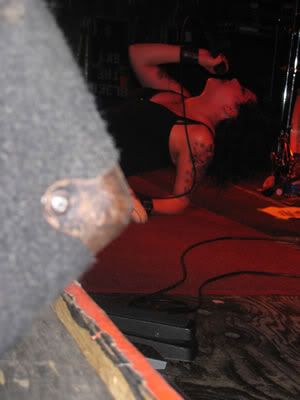 Tairrie leaning back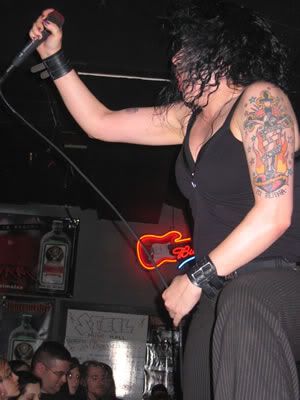 Tairrie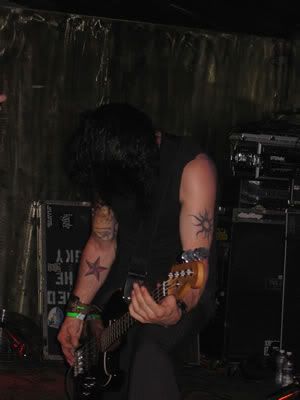 Chris



Chris and Mick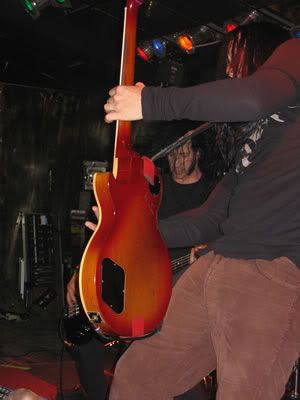 Mick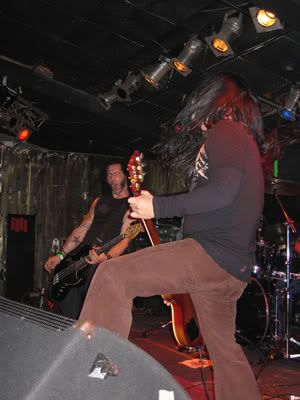 Mick and Chris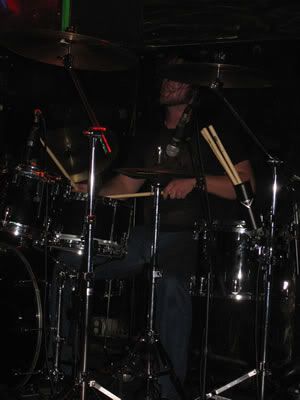 Jason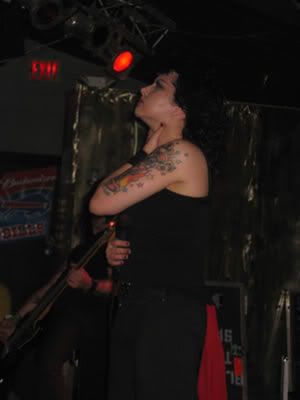 Feeling the music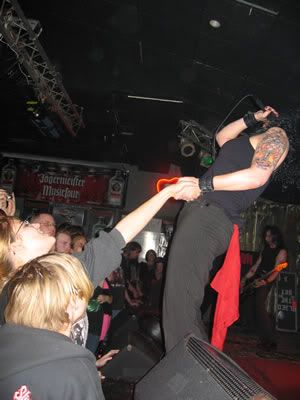 Interacting with the crowd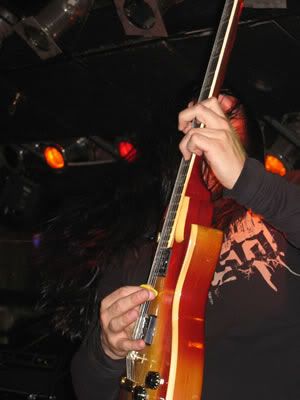 Close up of Mick playing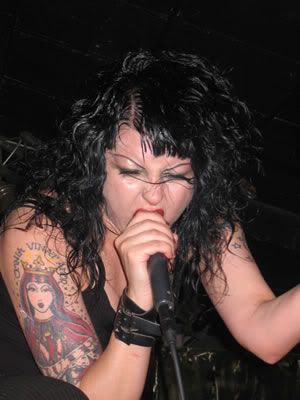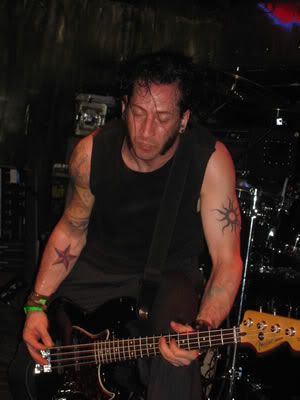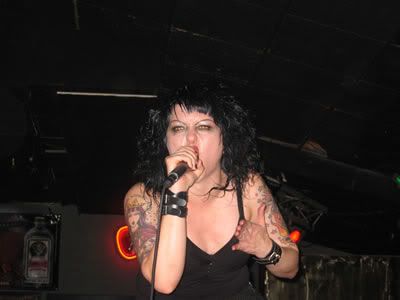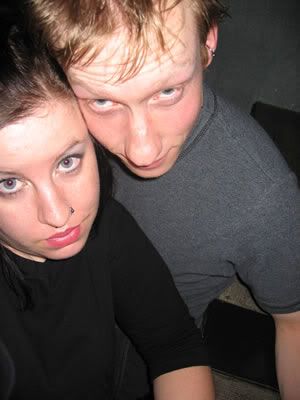 Sean and I after it was all done - waiting for the band to come out ;)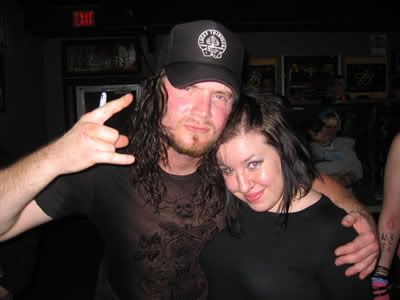 Me and Jason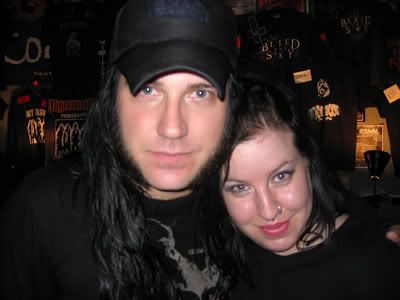 Me and gorgeous Mick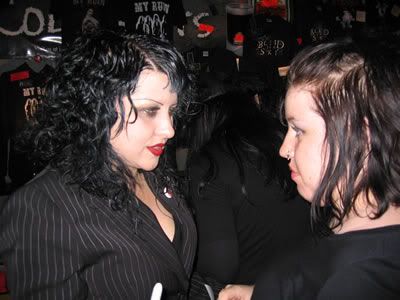 Me chatting with Tairrie again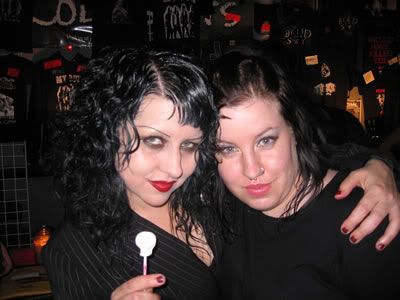 Me and Tairrie again



It was such an AMAZING nite and I will never forget it EVER!!
Mick gave me the set list as well - which was awesome :)

The drive home was a little rough - we didn't get home until after 3:30 am, but it was SO worth it!!!!